Julington Creek Community Newsletter – December 2018
Happy Holidays!
St. Johns County Sheriffs Office needs teddy bears- Their Cuddly Care program takes gently used teddy bears and other stuffed animals that are still in good condition to patients in area hospitals and those in our community's nursing homes who could use a smile and a hug from something soft and cuddly. Their supply is currently running low and if you could donate any gently used teddy bears or any other stuffed animals that are in good shape (clean and tear free) bring them by the office and donate for a great cause! The office is located at 4015 Lewis Speedway, St. Augustine, FL 32084
Free seminar on evergreens for the landscape- Learn about ground covers, schrubs and 🌲. Learn about the various types and landscape uses. Keith Fuller will be teaching this class on Saturday December 8th from 10am to 11:30 for education and fun. Bring the kids for a creative activity. At Durbin Creek Nursery, located on Racetrack Road.
St. Johns Santa For Seniors- Many seniors in our community are without a family! This holiday season you can become a Santa for a senior. Please purchase a blanket plus 3 (or more) items from the Facebook flyer and package them in a holiday gift bag. These items will be picked up from your home beginning on 12/15/18 (you will be notified of your pick up day). If you will not be home, feel free to leave the items by your front door. Should you have any questions, please contact Gary Davis at 904-770-7696 or by email at GaryDavis@CBVFL.com. Click here to sign up!
MANY New Things Coming To The Community – There are MANY new shops and restaurants coming to  our community! Construction on the new large scale development, the Pavilion at Durbin Park, at the intersection of Racetrack Rd and Bartram Park Blvd is well underway. Some anchor stores will include Walmart (which is now open), Home Depot, Petco, Ross, Five Below, Dollar Tree, and a Basspro shop. A second phase is coming which will include a movie theater, three hotels, a ferris wheel and an 'event lawn' with a video wall. Other stores here will be Sprint, Lee Nails, Tropical Smoothie Cafe, Kahzu Sushi Burrito, Chick Fil A, Five Guys Burgers and Fries, Firehouse Subs, AT&T, Starbucks, Korial Cleaners, Great Clips, Salsas Mexican, Keke's Cafe, Care Spot, Baptist Heath, Smoothie King, Mattress Firm, Gate Station, Chase Bank, Verizon and more. GO HERE TO VIEW A RUNNING LIST OF SHOPS COMING TO DURBIN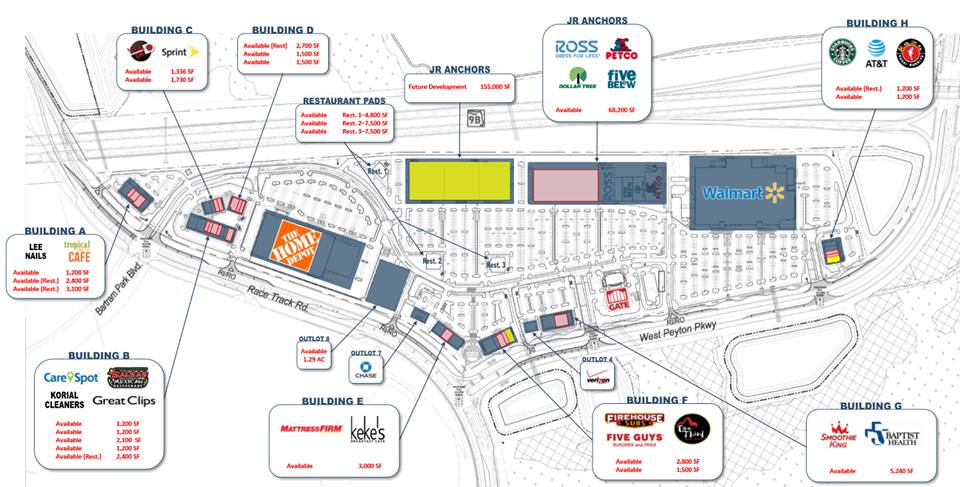 Record High Sales Prices – Prices are skyrocketing lately in the community! Curious about what others are selling for? We have just added recently "SOLD" listings to www.JulingtonCreekHomes.com. This new page can be found as a drop down tab under "Search Homes", or click here. If anyone is thinking about selling or buying in ANY subdivision in Julington Creek, please contact Barbara Cockrell at (904)210-5117 right away to take advantage of the market. My fees are less than 90% of the agents / brokers out there, and my marketing is more aggressive than 90% of them as well. Contact me today if you are interested in buying or selling.
***Also don't forget that buyers who use LinkUp Realty save 1% on any new home purchased in Julington Creek or ANY new home community. Call (904)210-5117 to discuss this exclusive promotion. You will unfortunately pay too much for your property if you don't use this program