Let me Feature Your Home
Sell your home in Julington Creek Plantation FAST. As your real estate agent in Julington Creek Plantation, not only will I provide top-notched, professional service, I will also feature you listing on the JulingtonCreekHomes.com website. This is a excellent way to generate traffic to your listing!
Ready to sell? Contact us – (904)210-5117
---
As Your Realtor, I Will:
Complete a comparative market analysis that will compare your home's value to that of your neighbors.

Compile a comprehensive plan detailing all the efforts I will employ to sell your home, including Internet and local media.

Present your home to as many qualified buyers as possible getting your home maximum exposure.

Help you stage your home and generate curb appeal to ensure you get the highest price.

Assist with obtaining offers and help you in negotiating the best deal as smoothly as possible.

Oversee inspections, repairs, and coordinate every detail associated with the sale through closing. 

Help you find your next home and answer all of your questions about the local market area, including schools, neighborhoods, the local economy, and more.  
Closing Costs to Expect:
Title insurance fees depend on the sales price of the home, and title search and examination of title are also separate fees from the title insurance policy. 

Broker's commission is a full-service fee and will cost anywhere between 3% to 7%.

Local property transfer tax, county transfer tax, state transfer tax, and state capital gains tax are the charges that you'll pay for the privilege of selling your home. Credit to the buyer of unpaid real estate taxes for the prior or current year are variable and depend on when you close and when your taxes are due.

FHA fees and costs are all fees are now negotiable between an FHA buyer and seller.

Home inspections fees are in some circumstances paid for by the seller and include pest, radon and other inspections.

Closing Fees in Northeast Florida, it is traditional for the seller to pay for the closing.

Miscellaneous fees can accrue from correcting problems noticed during the home inspection.
Advertising and Marketing
When you list with me and the LinkUp Realty team, we cut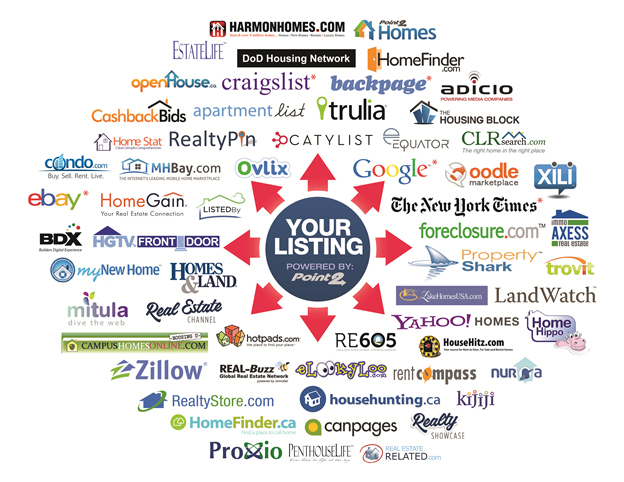 commissions, NOT corners!  Any agent can list your home on the MLS, and wait for another agent to sell it.  In this day and age, your home MUST stand out from the crowd if it is going to be sold.  We have one of the most aggressive marketing plans in Northeast Florida to guarantee this! 
Personalized website just for your property!

Unlimited full color, 2-sided fliers with a minimum of six photos

Top quality yard signs and directional signs 

Listings on over 25 different NON MLS related websites.  These are websites that other Jacksonville FL Realtors do NOT have access to unless they pay a premium, including but not limited to: 
Homes.com
Craigslist.org (1-2 times per week!)
RealEstate.com
HomesandLand.com
Trulia.com
Zillow.com
Yahoo! Classifieds
Google Base
Wallstreetjournal.com
Jacksonville.com
Backpage.com
JacksonvilleFloridaCondominiums.com
Listing emailed to every real estate agent in Northeast Florida
Buyer feedback from showings of the property via homefeedback.com
Video tour of property with background music
10-25 photographs of property
One of the ways many Jacksonville FL Realtors fall short of superior service is communication.  I will have some form of communication (phone call, email, text, or face to face visit) with you typically 1-3 times per WEEK if not more, not per month like many Jacksonville FL Realtors. These are just some of the services you can expect from me,  for a detailed, customized marketing plan for your home, please contact me! (904)210-5117